Meet the Team
At Midtown Family Wellness, we are devoted to providing exceptional care and support to the Atlanta community. Our welcoming environment creates a safe space where patients can be themselves and feel nurtured and valued. We take pride in serving families and strive to ensure that everyone feels supported, loved, and well-cared for during their visit.
DR. DANIELLE DROBBIN | OWNER & CHIROPRACTOR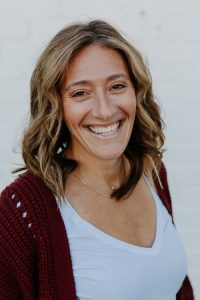 Dr. Danielle, originally from Long Island, NY, comes from a chiropractic family with her father practicing for over 30 years. Growing up in this environment, chiropractic became a way of life for her and her loved ones.
She pursued her academic journey by earning a B.A. in psychology from the University at Buffalo and later graduated Cum Laude from Life University as a Doctor of Chiropractic. Dr. Danielle's passion for pediatric care led her to further her knowledge through the ICPA, where she obtained her C.A.C.C.P. and D.A.C.C.P. from the Academy of Chiropractic Family Practice. She is also certified in the Webster Technique.
Now residing in the metro Atlanta area with her wife Dawn and their four children, Laina, Presley, Alexander, and Benjamin, Dr. Danielle cherishes the beautiful family they have created together. While she has achieved numerous accomplishments, her greatest pride lies in nurturing her own loving family.
Dr. Danielle is a chiropractor driven by a genuine desire to make a positive impact. She wholeheartedly believes in the power of chiropractic care to improve lives and is dedicated to serving her patients with compassion and expertise.
DR. GRACE PETRO | CHIROPRACTOR
Dr. Grace hails from South Bend, Indiana, and her personal experience with the transformative benefits of chiropractic care inspired her to pursue a career in helping others. She earned her B.S. in Health Kinesiology with a minor in Psychology from Purdue University before obtaining her doctorate of chiropractic from Life University in 2020. During her studies, Dr. Grace actively participated in mission trips to Peru and Brazil, where she provided chiropractic care to underserved communities.
Driven by her passion for improving people's lives, Dr. Grace is committed to helping as many individuals as possible achieve longer, healthier, and pain-free lifestyles. She is excited to bring her expertise and compassionate care to the patients of Midtown Family Wellness. In her free time, Dr. Grace enjoys exploring Atlanta's vibrant offerings, such as trying new restaurants, visiting parks, and exploring art museums. She prioritizes an active lifestyle and finds joy in activities like Pilates, hiking, and spending quality time with loved ones, including her dachshund puppy named Wally.
KATE SHANE | OFFICE MANAGER
Kate, a native of Atlanta, has always had a deep connection to her hometown. After completing college, she embarked on a transformative journey in Colorado, where she fell in love with the beauty of nature and outdoor adventures. During her five years there, she embraced activities like hiking, camping, skiing, and more, cherishing every moment in the mountains.
For over a decade, Kate dedicated herself to promoting sustainability and caring for the environment through her work with Aveda. Her passion for nurturing the planet and its inhabitants shines through in all that she does. As a proud cat mother to Ziggy, her black feline companion, Kate finds joy and comfort in the loving bond they share.
During her free time, Kate indulges her wanderlust, exploring new destinations and immersing herself in diverse cultures. She particularly enjoys discovering the unique cuisines and traditions that each place has to offer. It's a full-circle moment for Kate as she returns to Midtown Family Wellness, having been a patient herself ten years ago. She is thrilled to be back, ready to contribute her expertise and enthusiasm to the well-being of others.
KETURAH FRY | BACK OFFICE MANAGER
Keturah's upbringing in Pennsylvania was marked by a deep connection to nature and a large, loving family. With ten siblings
and parents who instilled a close relationship with the earth, Keturah learned the value of living in harmony with nature. Chiropractic care was an integral part of her own health journey as a child, and now, as a mother of two, she continues that legacy by prioritizing the well-being of her own family.
In 2016, Keturah discovered Midtown Family Wellness when she brought her children, Simon and Julian, for chiropractic care. Julian's remarkable story serves as a testament to the transformative power of skilled chiropractic treatment. Born prematurely at just 26 weeks, Julian faced numerous challenges, including feeding issues, torticollis, and low muscle tone. However, under the care of Dr. Danielle, Julian experienced incredible progress. Within a week, he started walking, and within a month and a half, he went from eating no solids to enjoying a variety of foods. His head shape improved, and his torticollis corrected. Today, Julian thrives, and Keturah is grateful for the life-changing impact of chiropractic care, both for her own family and for others she witnesses experiencing similar transformations every day.
Keturah resides in West Midtown, where she embraces adventures with her children, shares meaningful moments over coffee with her husband, and nurtures her curiosity for the world. She finds joy in traveling, learning, and exploring new cultures, always seeking the best in people along the way.
CHERYL ZUCKSCHWERDT | MASSAGE THERAPIST
Introducing Cheryl, our experienced massage therapist with over a decade of practice under her belt. With expertise in prenatal and postnatal care, sports injuries, post-surgical recovery, and neuromuscular therapies, Cheryl is well-equipped to address a wide range of massage needs.
Beyond her healing touch, Cheryl leads a vibrant life outside the massage room. She devotes her time to managing a farm, caring for goats, cows, and chickens, and cultivating a thriving garden. Her passion for nurturing extends from her clients' well-being to the land she tends, allowing her to find balance and fulfillment in both worlds.
JEANNINE WARGACKI | MASSAGE THERAPIST
Meet Jeannine, a California native who has embarked on various adventures across different states before finding her home in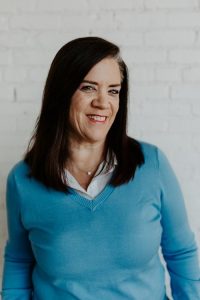 the Atlanta area five years ago. Her love for the outdoors draws her to activities like hiking, camping, and fishing, allowing her to connect with nature's beauty. With a daughter in college, two rescued dogs, a lovebird, and a flock of chickens, Jeannine's life is filled with the joys of family and animal companionship.
Jeannine's passion lies in holistic approaches, particularly in incorporating and educating others about the proper use of essential oils for overall well-being, including the well-being of pets. Through massage therapy, she finds immense fulfillment in helping people alleviate pain, experience relaxation, and uplift their spirits.
Joining our team with a shared commitment to our clients' treatment goals, Jeannine is thrilled to have found her new work home. She looks forward to meeting each and every one of you and being a part of your wellness journey.
Meet Our Family
At Midtown Family Wellness, we are devoted to providing exceptional care and support to the Atlanta community. Our
welcoming environment creates a safe space where patients can be themselves and feel nurtured and valued. We take pride in serving families and strive to ensure that everyone feels supported, loved, and well-cared for during their visit.
Call Midtown Family Wellness today at (404) 574-4509 for a free consultation with a Atlanta Chiropractic!